What is a coping machine?
The BEST definition for a coping machine is any types of automation, machines or mechanical devices that can make one part properly fit/mate another part regardless of industry
In the steel fabrication and ironworking industry, the action of "coping" is usually accomplished by cutting using thermal, pressure or electricity but not limited to other methods that uses metal cutting or abrasive tools such as saws, milling machines, lathe machines, grinders, and many other methods to make mating parts.
Below is a perfect example of a coping machine that AMTEK has invented and improved over a period of 20 years to serve the steel fabrication industry. In the early 2000, AMTEK has invented multiple coping machines such as the very first oxy-fuel single torch beam coping machine and the plasma handrail machine for distribution all over the USA and were later copied by many large popular manufacturers. We specialize in coping machines and the material handling that come with them, therefore, it is no surprise that we have the most affordable, the most reliable, and the most simple to use machine in the industry.
In the steel fabrication industry, coping materials to mate other material is probably the most difficult task and very time consuming ... not to mention the mistakes on difficult profiles. We understand there are many methods of coping steel beams, and each method has its pros and cons. Let us examine the different methods to see which would fit your fabrication requirements.
| | Oxy-Fuel Cutting | Plasma Cutting | Oxy-Fuel Cutting | Plasma Cutting |
| --- | --- | --- | --- | --- |
| Preheat | YES | NO | Time Consuming | 0 |
| Piercing | YES | YES | Blow Back | Blow Back |
| Cutting | YES | YES | Max (0.5") 12mmps | Max (10") 254mmps |
| Min Thickness | 0.2" or 5mm | 0.0625 or 2mm | | |
| Max Thickness | 6" or 5mm | 2.5" or 65mm | | |
| Consumable Costs | Very LOW | Very HIGH | 1X | could be 1000X |
| Power Costs | Very HIGH (Fuel + Oxy) | Very LOW (electricity) | 10X | 1X |
So Why Choose AMTEK APC1200 For Your Coping Needs?
1. With our patent-pending dual torch head you will have BOTH Oxy-Fuel and Plasma cutting capability WITHOUT having to change the tool. So TOOL CHANGE time = 0.

2. We use SHORT TIPS for oxy-fuel cutting which will PROLONG the life of the tip and cuts your costs up to 100 times

Harris® Size 2 6290-NFFL One Piece Specialty Extended Reach Cutting Tip
By
Harris Calorific
Airgas Part #:HCL1501053
Manufacturer Part #:1501053
$ 140 28 / Each

Koike Aronson/Ransome Size 0 102 One Piece Cutting Tip
By
Koike Aronson Inc
Airgas Part #:KOIZTIP10200

Manufacturer Part #:ZTIP10200
$ 20 00 / Each

A. We lowered your consumable costs by not bending or breaking the tips.
B. We reduced the cutting gaps between the flanges due to our torch tilting while cutting tight copes. As you can see in the picture below, long tip or short tip makes no difference as the torch tilts inward, it simulates the way your hand would tilt if you were hold the cutting torch yourself. This little trick saves you a heck of a lot of money on torch tips, and on grinding.
C. Please watch the videos below for your refernce.
3. We have done careful calculations of consumable costs and resource costs to maximize your profits
A. We use a PowerMAX 125 plasma to cut up to 1.25" steel. For any plasma unit, piercing and cutting materials 1" (25mm) or thicker over a long period of time will increase the consumable costs by as much as 10X vs. cutting thinner materials
B. The speeds of any plasma units currently exists would cut quite slow for materials greater than 1.25" (32mm). For a very expensive plasma unit, you can cut at max 3 times greater than an oxy-fuel torch after this 1.25" (32mm) barrier.
C. The quality of any plasma cut currently exists would NOT look as good as oxy-fuel quality for materials greater than 1.25" (32mm). Even for a very expensive plasma unit, there is NO guarantee your cut will be the same from the top surface (piercing surface) to the bottom surface of your finished material after this 1.25" (32mm) barrier.
D. Our machine has a limitation setting for each tool and therefore will switch over automatically and dynamically as it recognizes the material thickness variations from one surface to the next
4. Our patent-pending torch collision sensors makes our machine one of a kind
A. Saving consumable costs
B. No re-alignment needed after the torch collides ... UNLIKE many expensive machines that takes hours to re-align and calibrate the torch
5. The probing system is a money saver when it comes to detecting material imperfections for beveling
6. Our laser marking is SUPER FAST and SUPER FINE, especially you can select the depth of marking
7. Our measuring system is the simplest in the industry and the MOST accurate with the LOWEST maintenance
8. Our service is one of the fastest in the industry at the current time
9. Our control takes only 15 minutes for training a new operator.
10. Super simple to install. Installations usually takes 4 hours for the machine and 1 week if a full set of material handling comes with it.
Plasma Coping End Cope
APC1200
Using Hypertherm PowerMAX 125
2002 Oxy-Fuel Coping with Harris long, EXPENSIVE torch
Currently, this torch costs anywhere from $140 each
Very easy to bend
2018 Oxy-Fuel Coping with SHORT Koike torch
Currently, this torch costs anywhere from $20 each
Hardly bends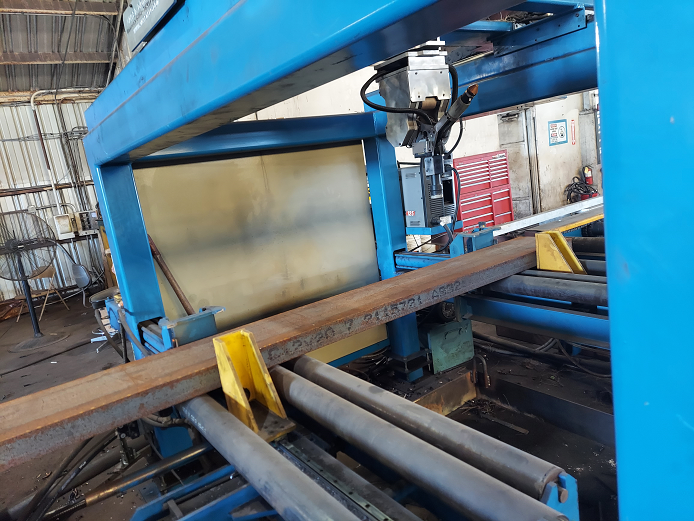 Hydraulic Full Stroke Clamps
AUTO CLAMPS
Oxy-Fuel Cutting Torch
KOIKE
Plasma Cutting Torch
PowerMAX 125
Hypertherm PowerMAX 125
MHC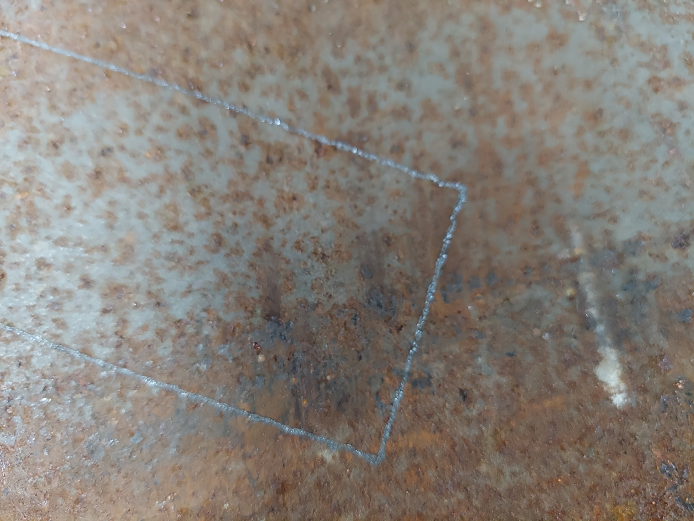 Laser Layout Marking
LAYOUT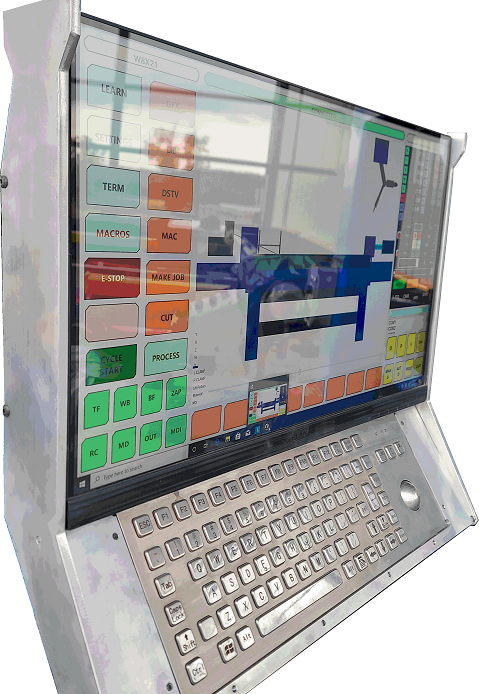 24 inch TOUCHSCREEN Control
APC1200 Control
APC1200 Wireless Remote
APC1200-WR
Material Handling Control Console
MH Console
APC1200 Measuring System
MD-60
---